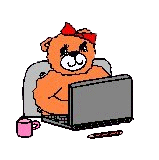 Debbie's Unit Factory
Amazing Ants
Science Card (1 of 9)





Food Fit For An Ant
styrofoam plate divided into 8 sections using a permanent marker
food scraps, one for each section, such as apple pieces, cookie crumbs, cheese, leaves, honey, meat, bread, peanut butter

Find an anthill near the school.
Place the plate with the different foods divided in sections near the anthill. Make sure the plate of food is safe from birds.
Observe and record what you see.
Graph the foods according to how fast the ants ate it.

Don't Forget To Sign Debbie's Guestbook!


© 1996-2003 Debbie's Unit Factory All Rights Reserved.
---