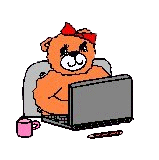 Totally Cool School
A Learning Adventure
For Grades 2-3
( $14.95 /93 pp / 8.5x11 / Reusable plastic package )

Take your class on a learning adventure that will reinforce skills and introduce new ones. Students will learn about their school and classmates by completing activities that promote higher level thinking skills.



Easy to follow activities that provide skill practise in computers, language arts, reading, creative writing, research, math, science and arts & crafts.


Simple Science experiments that may be performed by individual students, in small groups or as whole class instruction.


Fun activities consisting of word puzzles, word searches and math puzzles.


Songs sung to familiar tunes.


Fun, rhythmic poems to read aloud.


A play to perform.


Reproducible writing paper.


Happy Grams

© 1996-2003 Debbie's Unit Factory All Rights Reserved.
---