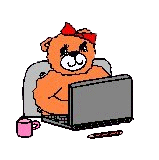 Amazing Ants
An Adventure In Environmental Awareness For Grades K - 3
( $14.95 / 88pp / 8.5x11 / Reusable plastic package )






Take your class on an outdoor adventure in the search for ants. Students will learn about the life cycle of the ant, varieties of ants, ant homes and much more. Your students will have fun while learning about the environment and the world around them.



Easy to read Info Cards containing factual information about ants.
Easy to follow activities that provide skill practice in language arts, reading, creative writing, research, math, science and arts & crafts.
Simple Science experiments that may be performed by individual students, in small groups or as whole class instruction.
Fun activities consisting of crossword puzzles, word searches and word and math puzzles.
Songs sung to familiar tunes
Fun, rhythmic poems to read aloud.
A rhyming play to perform with parts for everyone in your class.
Recipes for simple treats your class can make and enjoy.
Reproducible writing paper


List of vocabulary words defined in easy terms
© 1996-2003 Debbie's Unit Factory All Rights Reserved.
---


Last Updated: 03/17/97 17:30:06