April Links





AprilFools.com
Trick your friends by putting their name in major headlines. This is a fun site to visit if you are looking for April Fool's tricks.

April Fools Message of the Day
Pick an April Fool's message from this collection to fool all your friends.



Lesson Plans
U.S. EPA Explorers Club
There are many coloring activities, comics and stories to help young learners learn about the environment.

TDLP_3
This is a site with a collection of 15 lesson plans for Earth Day. The lessons are for intermediate and/or primary grades. Some of the lessons have to do with water consumption.

The Headbone Derby - Ecology Strikes Back!
This site allows students in grades 4-8 to use Internet resources to find out about ecology.

Seuss Lorax Introduction
Help the Lorax save the trees by playing this interactive game.

Science Center Lesson- Earth Day Creative Drama
Make a creative drama with your class by making animal of the rainforest sounds.

Earth Day, 1998
Here you will find links for grades K to 7 on Earth Day activities.

Acid Rain Lesson Plans and Data
Grade 5 students can explore how acid affects our environment.

Happy Earth Day Coloring Book
Here is an 11 page coloring book for Earth Day. You will need Adobe Acrobat to view the pages.

Environmental Scavenger Hunt
Take an Earth Day challenge and compete against others from around the world.

Environment
Here is a collection of 13 primary and intermediate lesson plans on the environment. There is everything from Trees to Water.

Weather
This is a good collection of lesson plans about Weather. There are activities for both primary and intermediate students.

The Environment Theme
Learn about the rainforest and environment and get valuable lesson plan ideas here.

CPPA - "Wood" you believe it Many thanks to Shirley for this link!
Play an interactive game called Wood You Believe It for grades K-3. Children click on items in the picture made from wood products. There is also a Knowledge Trivia quiz for older students and adults. This is an interesting site to check out if you are teaching an Environment or Tree theme.

Learn About Earth Day

CNN - Earth Day - April 21, 1996
This site has lots of information and tips on keeping our earth green. The Kids Page has an interactive quiz and fun links to useful stuff and an interactive puzzle game.

Earth Day Hawaii
This site has Earth Day activities from Hawaii.

Lesson Plans

Education Center Activity: Color Garden
A lesson plan for pre-school to grade 2. Students discuss flowers and their different colours. They then make flowers for a bulletin board display.

Great Plant Escape
Students learn all about plants and the scientific method by solving 6 different mysteries.

Kid's Valley Webgarden
Children learn how to grow healthy plants at this site.

KinderGARDEN
This site has some great ideas for gardening with children.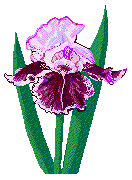 Learn About Plants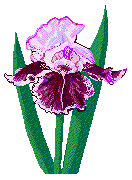 Fun Page!!
Read poems about plants and get neat ideas for plant activities.
Missouri Botanical Garden Learning Network
Visit the 4 different themes on this page and learn about plants and other topics of interest. Included are neat science experiments young children can do.
Carnivorous Plant Database
This site allows you to search for different plants and see pictures of plants. There are also plant experiments complete with materials needed and instructions.

Visit the Rainforest
A colour picture of a rainforest appears on the screen with animals hidden in it. The students are to find the animals and click on them to find information about them. Warning, though, not all the links are complete as it is still under construction.
The Birmingham Zoo
A collection of animal pictures and other links related to the rainforest.
What You Can Do to Save the Tropical Rainforest
Learn different ways in which we can help the environment and cut down on waste.

Lesson Plans
A Space Adventure
Blast off with your K-1 class and Debbie's Unit Factory into outer space. Guide your students through the solar system to learn about the planets, day and night, sun, moon and gravity. There are many fun and interesting activities to help your class learn about space.
Incredible Space
A Debbie's Unit Factory beginner's guide to the universe written for grades 2-3. Our universe is full of mystery and wonder. Take your class on a star-studded tour through the universe to learn about the planets, sun, moon, day and night. This unit will build on your children's natural curiousity about our solar system.
Astronomy for Kids (and Supervised Adults)
This is an astronomy site for kids. You will find word searches to print and solve, sky maps to find out what's happening in the sky for the month, information about meteor showers and much more.
Eyes on the Sky, Feet on the Ground
This site is very useful to teachers wanting space activities and information for their class. You will find many activities with directions.
SPACE COLORING BOOK HOME PAGE
This is a great addition to your space unit. There are many pictures with descriptions to print and colour.
Lesson Plans
This site has many, many lesson plans on a space theme for elementary and highschool grades.
Exploration In Education
This site has downloadable picture books on a space theme.
Science Education Gate-Way
Here you will find lesson plans and objectives for elementary and high school grades. There are worksheets and activities to print with some of the lesson plans.
SPACE EDUCATORS' HANDBOOK
Download a handbook on space here. There is all kinds of information about space, space clip art and colouring pages. An excellent site for educators. Some highlights include digital aerospace comics and space movie archives including QuickTime morphs of famous astronauts.







Discover Space
Prince George Astronomical Society Many thanks to Mathew for this link!
Visit Prince George, British Columbia's Observatory. You can view pictures of the moon and stars as well as get links to other space sites.

Neil A. Armstrong Museum
Learn all about the famous astronaut Neil Armstrong here.

The Astronaut Connection
This site is dedicated to astronauts. You will find biographies on famous astronauts, you can chat with an astronaut and get a personal response, review a timeline of space exploration and take an online quiz.

NASA Astronaut Biographies
You can find official biographies of more than 100 astronauts at this site.

CNN - Space Exploration Gallery - Shuttle Missions
Relive previous shuttle missions, Atlantis, Columbia, Discovery, Endeavour with this interactive web site.

Liftoff to Space Exploration
Learn about space stations-Russia's Mir and space labs. Learn about living in space and explore the universe. There are kid's stories, artwork, science and puzzles.

NASA AESP - Resources for Educators
A collection of bookmarks from NASA for educators. You are sure to find something of interest here.

APOLLO TO THE MOON (GALLERY 210)
Learn about space vehicles and look at colour pictures.

GalacticSky Charts
This is a neat site where you can click on a specific latitude to see the Galactic Sky Chart for that area.

Stars and Constellations
At this site you can learn about constellations and stars. They are listed alphabetically, by month and by popularity.

Galileo Home Page (JPL)
Lots of interesting and useful Space data, pictures etc.

Space Telescope Science Institute Home Page
Learn all about Space here.


Contact Debbie By Email Here
Don't Forget To Sign Debbie's Guestbook!
Back To Top
� 1997-2004 Debbie's Unit Factory All Rights Reserved.

---

---